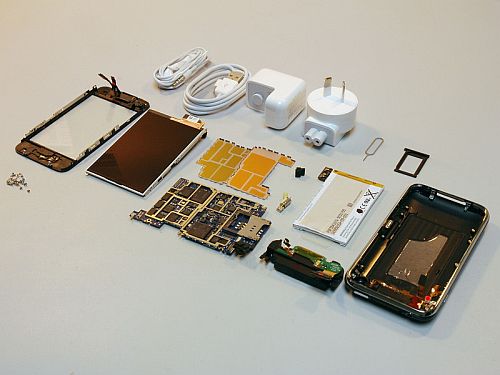 New digital products have become central to the offerings of almost every successful business and brand. They have the ability to reshape entire industries by changing the nature of customer relationships, creating new sources of revenue and expanding the way we think about brands.  And this applies to digital products themselves, such as wearable technologies and smart phones, and their ecosystems of connected applications, web interactions, and apps.  It also applies to the technologies that make these wearable devices possible.  Advances in integrated circuits, flexible circuit boards, flexible and hard sapphire glass, and micro-miniaturization of manufacturing capabilities all serve to drive the industry forward.
Who does the heavy lifting when it comes to the tough choices in design when trading off an entire consumer experience against the cost of providing everything necessary to control and optimize that experience, along with the features required to deliver the hardware experience?  It's the industrial designer and the user experience design engineer.  Their decisions affect every part of the product and the overall experience.
Decision-based design methodologies provide a framework within which the design community can conceive, articulate, verify, and promote theories of design beyond the traditional problem-solving view.  These methods take the guesswork out of identifying tradeoffs and help organize the decision-making process.  These methods also dovetail with the processes and organizations responsible for innovation in design – both internal to the brands and their external design partners.
Faster, more accessible electronic technology coupled with new materials and new ways of manipulating them has afforded businesses the ability to create and market products and services all around the globe to a diverse population of customers. Today's design engineers need an innovative mind, together with a strong understanding of consumer preferences. In the globally competitive market, a product's success depends upon both understanding the ''big picture'' to address the needs, as well as attention to the ''engineering details'' to meet technical expectations.
Marketing needs to keep pace with, and in fact, deliver leadership in experience management.  Since we understand the customer's mindset, needs, and desires, as well as their use patterns of technology and interactive designs, it's our responsibility to ensure can offer a better, easier, and more delightful overall experience without drowning the customer in too many features and functions.  Let's take that challenge, keeping pace with and coordinating design, implementation, customer engagement, and products to deliver innovation that works.